This is the instructions for installing a 4G module onto the NGC-5.
Preparations
:
Purchase a 4G-module from a reseller.
Connector type: M.2
Size: 2242 (width:22cm, length:42cm).

The following 4G modules has been tested and confirmed to be compatible with NGC-5:
- Longsung E9510,
- QUECTEL EM06-E,
- HUAWEI ME906s-158.


Ask the reseller for the driver of this 4G module.
It's better to purchase 2 extra antennas.
Instructions:
Step 1:
Remove the rear cover of the MINIX NGC-5, take out the PCBA board.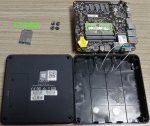 Step 2:
Insert the SIM card (see below pictures)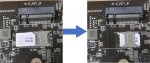 Step 3:
Installs the 4G module right in the
M.2_KEY_B
port and secure it with the included screw.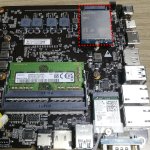 Step 4:
If you have extra Antennas, attach them onto the 4G module.
And if NOT, you're going to use the Wi-Fi antennas to make sure that the module is able to receive signals.
Please note, when you move the Wi-Fi antenna to 4G module, the Wi-Fi is still going to work, but the signal it receives is pretty weak.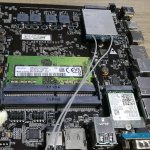 Step 5:
Attach the power adapter, HDMI cable, keyboard and mouse.
Turn on the NEO NGC-5.
Install the driver for the 4G module. When finished, restart your device, then you should be able to access the Internet now.
END