MINIX NEO P2, 100W Turbo 4-Port GaN Charger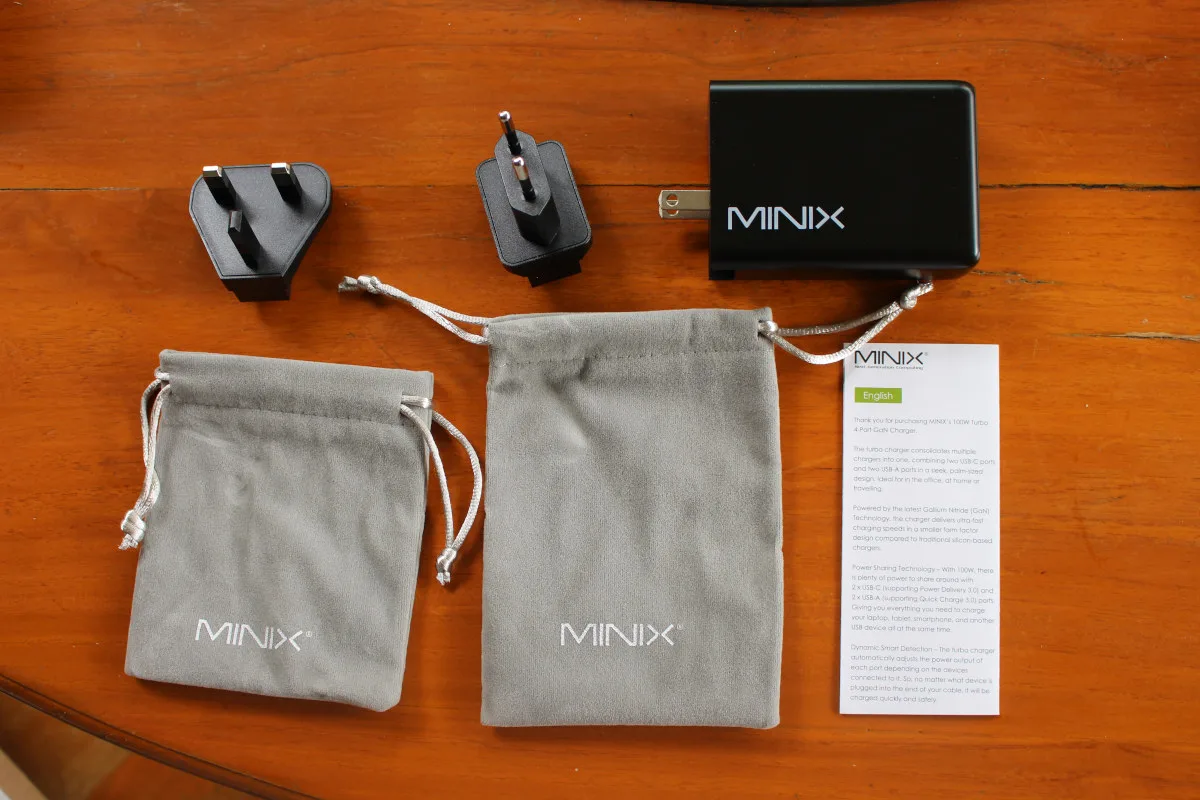 The USB charger comes with US plug with also ships with UK and EU plug adapter, and two pouch bags to transport everything.
MINIX NEO P2 specifications:
Power Input – 100-240V AC 50/60Hz 2.4A
Max Power Output – 100 Watts
Ports

2x USB-C ports with 100W USB PD 3.0 support (5 to 15V/3A, 20V/5A)
2x USB-A ports up to 12W (standard) or up to 18W with Quick Charge 3.0 (5V/3A, 9V/2A, 12V/1.5A)

Dimensions – 85.3 x 60.8 x 28.9 mm
Weight – 208 grams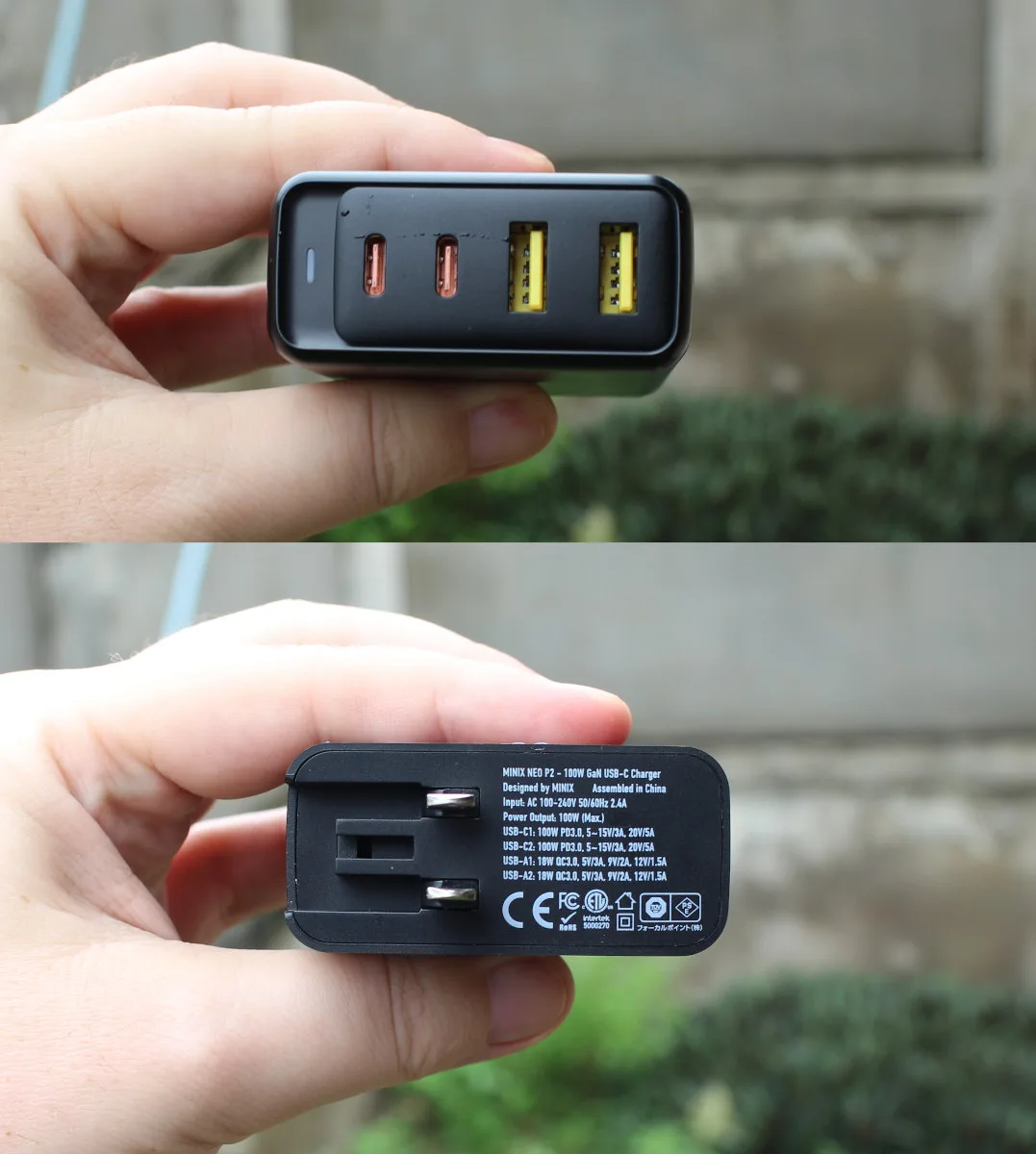 I don't have devices that draw a lot of power from a USB-C port, but a 100W charger would be able to charge a laptop, a few smartphones, and tablets comfortably. It should also be usable as a power supply for single board computers. In the meantime, I'll use it as a USB extension to my power extension, as with phones, smartwatches, bicycle lights, and mosquito traps, the four USB ports get used pretty quickly.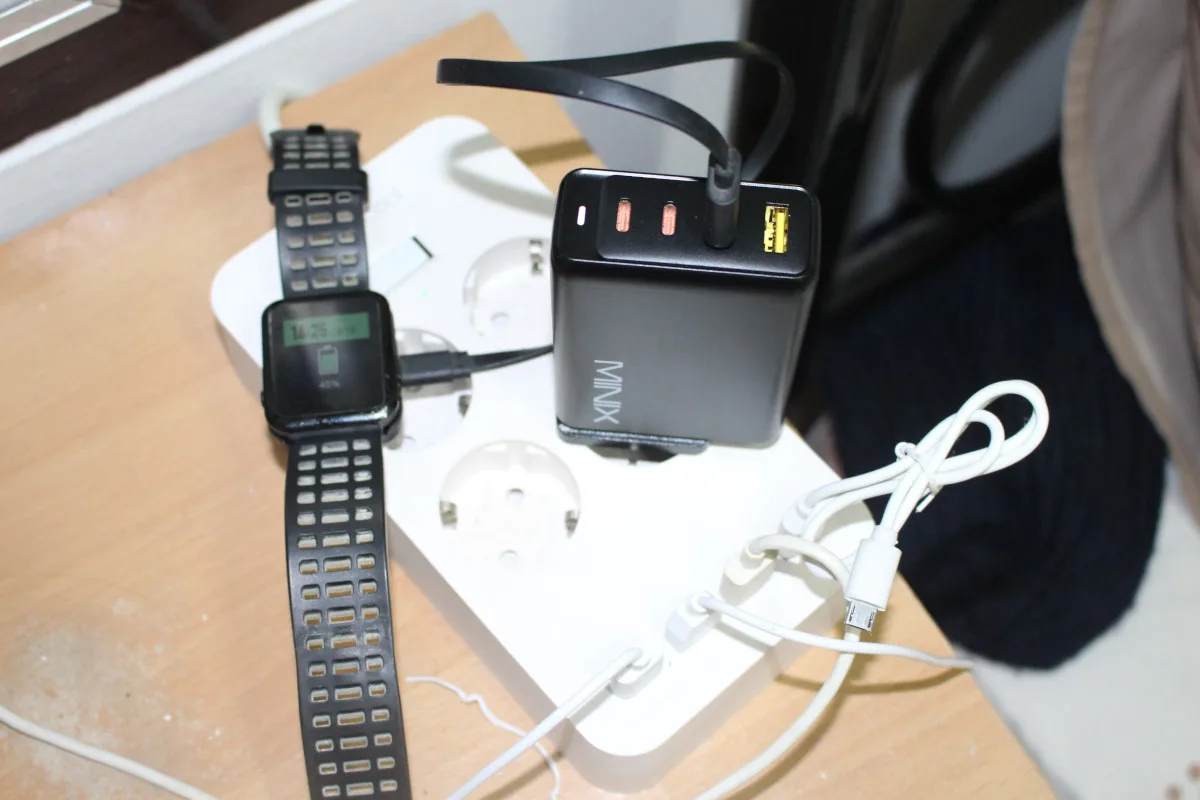 Granted that's over the top to use such a beefy charger with a smartwatch, but I'm sure that eventually, I'll get products that can make use of the extra power.
Source :
https://www.cnx-software.com/2020/08/04/minix-unveils-usb-c-hub-with-960gb-ssd-100w-usb-charger/