Hi All,
V006A (20210203) OTA Firmware Update for NEO U22-XJ is now available to download and install.
You can find it by going to the FOTA Update app.
Please post any bugs or issues found on 006A FW in this thread.
---
Changelog
Removed Root Switch
Fixed Ethernet
Fixed NEO A3 Voice Input
Important Note (1): The HD audio pass-through issue has not been fixed yet.
Important Note (2): During the OTA firmware update process, your TV may show a static noise screen for approx. 5 seconds.
Do not worry, do not touch anything or turn off the NEO U22-XJ. The firmware update process will be completed shortly.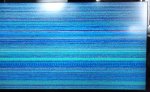 Important Note (3): The Root Switch has been permanently removed.
We shall not include it in any future OTA firmware updates because it is detected by too many streaming services, even when disabled.
The rooted version of 006A FW (20210203) is available to download from here:
https://theminixforum.com/index.php...ion-this-is-not-a-bugtracker.3739/#post-31307
---
Manual Installation
NEO U22-XJ 006A FW is available to download from this link:
http://www.theminixforum.com:9009/firmwares/U22-XJ-V006A-Android_9.0-20210203.7z
Carefully follow attached installation instructions.
---
Amlogic USB Burning Tool v2.2.0
You must use Amlogic USB Burning Tool v2.2.0 in order to manually install the NEO U22-XJ firmware.
Amlogic USB Burning Tool v2.2.0 is available to download from below link:
http://theminixforum.com:9009/tools/Amlogic-USB_Burning_Tool_v2.2.0.zip