Hi All,
This evening we have released the second OTA Firmware Update for NEO U22-XJ - V003_20200430.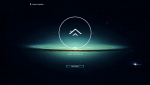 You can find it by going to the FOTA Update app.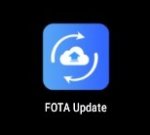 Please post any bugs or issues found on 003FW (20200430) in this thread.
---
Changelog
1. VPN now works with Ethernet
2. Added root switch
3. CPU performance boost
4. ES File Explorer removed, X-Plore added [requires factory reset after installing the firmware update]
5. Four rotate screen options (0, 90, 180, 270)
6. Fixed several D-Pad issues
7. Fixed several on-screen keyboard issues
8. Changed Launcher3 background
9. Redesigned F.O.T.A app
10. Updated Google app
---
Known Bugs
We are aware of the following important issues and actively working to resolve them ASAP:
1. Automatic Refresh Rate Switch is missing
2. Certain formats not working correctly via HD audio pass-through
3. SAMBA
We shall release regular firmware updates to address these issues, along with other bugs that are discovered.
---
CoreELEC
Unfortunately, the patch to make CoreELEC bootable from USB 3.0 ports is missing from 003FW OTA firmware update.
We will add the patch to NEO U22-XJ's next OTA firmware update.
If you wish to boot from USB 3.0 ports now, you'll need to manually install the firmware.
Alternatively, if you wish to use CoreELEC but don't want to manually install the firmware, CoreELEC can be booted from the USB-C port using the OTA firmware version.
---
NEO U22-XJ 003FW for Manual Installation
NEO U22-XJ 003FW is available to download from below link:
http://theminixforum.com:9009/firmwares/U22-XJ-V003-Android_9.0-20200430.7z
Carefully follow attached installation instructions.
---
Amlogic USB Burning Tool v2.2.0
You must use Amlogic USB Burning Tool v2.2.0 in order to manually install the NEO U22-XJ firmware.
Amlogic USB Burning Tool v2.2.0 is available to download from below link:
http://theminixforum.com:9009/tools/Amlogic-USB_Burning_Tool_v2.2.0.zip